Digital Transformation and Disruptive Leadership Expert
For the past two decades, Charlene has been helping leaders and organizations see the future and thrive with disruption as an author, speaker, advisor, and coach.
Charlene Li is one of our finest business minds.
Daniel H. Pink
Author of six books, including New York Times bestsellers When and Drive
Charlene Li will help you and your team dance with disruption in this fast-changing world.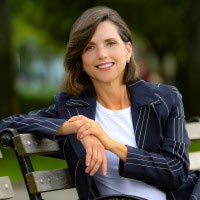 Beth Comstock
Author of Imagine It Forward and former vice chair of GE